Brading Town Reserves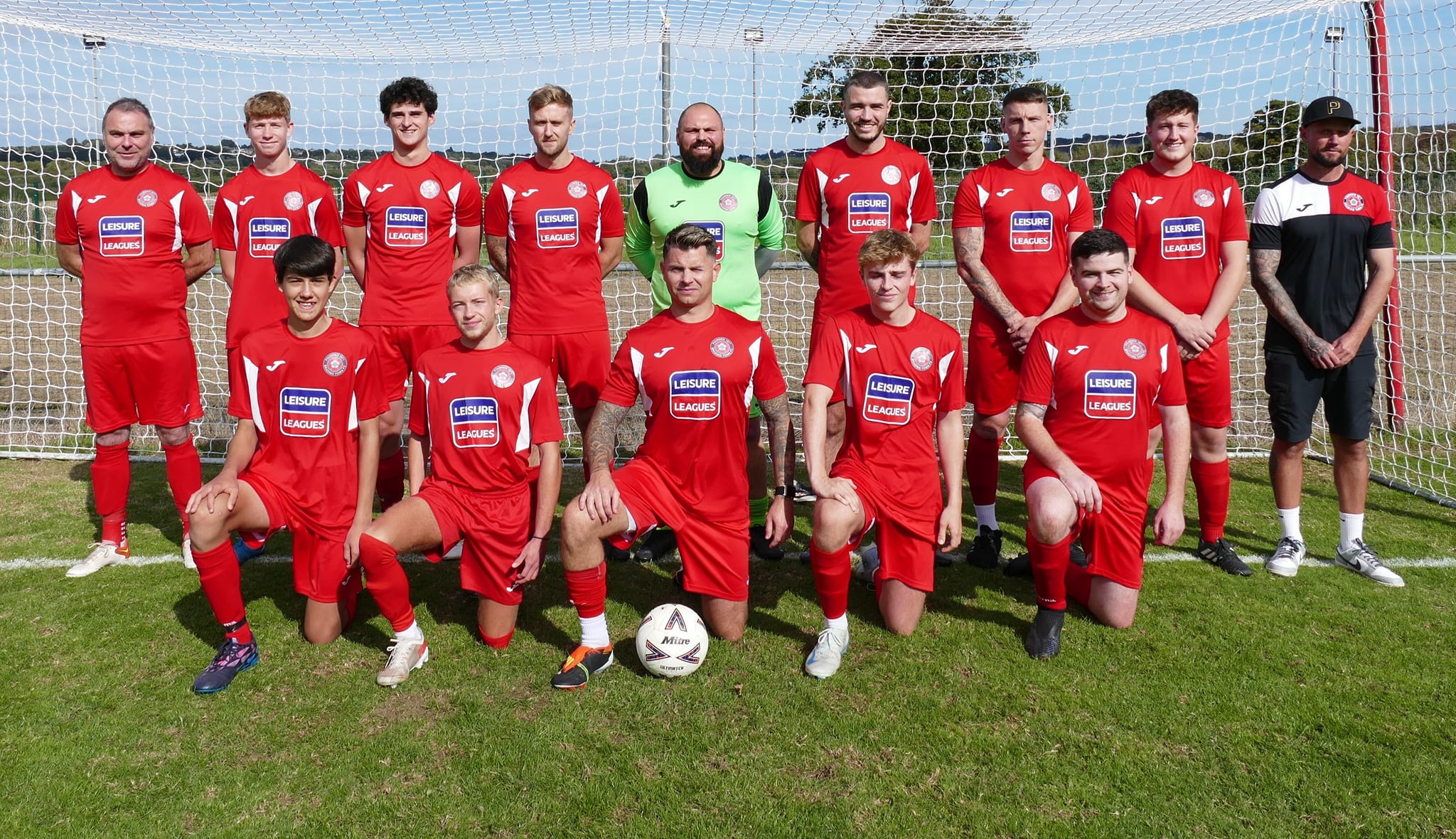 ~~~~~~~~~~~~~~~~~~
BRADING RES 4 VECTIS RES 2
A perfect pitch and a perfect start! Joe Fallone struck within 3 minutes with a well taken goal from close range. Vectis took advantage of a lack of concentration in defence to sneak an equaliser only 5 minutes later.
We settled back into the game quickly and dominated the 1st ½ by taking advantage of the wide pitch.
Alex England Boirand unleashed an absolute worldy to put the ball top left completely out of reach from the Vectis keeper who had an outstanding game.
We continued to pressure Vectis with opportunities that should of put the game to bed by the end of the half.
Fallone then scored his second by slipping the ball under the keeper leaving him to tap it into the goal for our 3rd.
We came out positive I the 2nd ½ but a poorly timed tackle gave Vectis a life line. Finishing with a well taken penalty.
Alfie Donovan should of had his 1st goal for Brading but was denied by a poor decision for offside.
Vectis did not give up and a change in formation, we regrouped and managed to get our 4th from Elliot Wilson slotting it home.
A great effort by all and a well deserved 3 points. We're not safe just yet but with the team building in confidence and getting strong every week, we will finish the season on a high.
MOM: Tough call but with 4 goals in 2 games Fallone has been in the right place at the right time.
Massive thank you to everyone who showed their support and to Brading Committee for hosting such a great game.